Sebelumnya saya pernah membahas proses menyapih di sini.
Lanjutannya yang akan saya bahas kali ini adalah menyapih di siang hari.
Apakah prosesnya semulus dan sesingkat menyapih ketika akan pergi?
OH TENTU TIDAK.
Perjalanan menyapih saat siang hari sungguh melelahkan dan penuh drama. Menguras kesabaran, emosi dan fisik tentu saja. Padahal beberapa hari sebelumnya saya sudah sounding tentang hal ini.
Her nap time became my nightmare. Her nap time means I should be ready seeing her scream and crying out loud at the same time. 
Siang ini dia bisa tidur siang dengan cara digendong, besoknya tidak bisa.
Siang ini dia bisa tidur siang setelah menonton film kartun atau lagu anak di Youtube, besoknya tidak bisa.
Siang ini dia bisa tidur siang dengan cara dibacakan cerita, besoknya tidak bisa.
Siang ini dia bisa tertidur dengan sendirinya (which is very rare) besoknya tidak bisa.
Saya kesulitan menemukan rutinitas sebelum tidur siang yang benar-benar ampuh.
Jangan tanya berapa kali kami saling berteriak. Saya membentak, dia menangis histeris,  bahkan ada kalanya kami sama-sama menangis. Ingin rasanya menyerah dan membubuhi puting dengan sesuatu yang pahit atau menempelkan sesuatu yang menyeramkan yang mungkin akan membuat dia enggan, jijik dan malas untuk menyusui lagi. Tapi lagi-lagi saya urung, hati kecil saya masih ingin berusaha menjelaskan dengan jujur proses menyapih ini sampai dia sadar dan paham betul untuk melakukan self-weaning.
Beberapa minggu rasanya belum ada progress yang berarti. Hingga akhirnya suatu hari, dia bisa tidur siang dengan sendirinya. Cukup saya temani dan peluk. Tanpa gendong, tanpa nyanyi, tanpa nonton, tanpa baca buku dan tanpa nangis dengan penuh drama. Saya pikir, kejadian itu tidak akan terulang lagi keesokan harinya seperti yang sudah-sudah. Ternyata saya salah, keesokan harinya sampai hari ini ia bisa tidur siang dengan sendirinya. MAMAK TERHARU!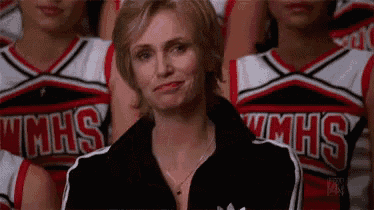 Rasanya lelah, marah, kesal kemarin nggak ada apa-apanya dibandingkan dengan kebahagiaan dan kebanggaan saya melihat kenyataan bahwa dia semakin mandiri. It takes 3-4 months to show some progress, it's okay, i'm still a proud Mom.
Tahap selanjutnya menyapih di malam hari dan sebelum tidur adalah yang paling berat. Kalau di game sih ini final stage, alias raja terakhir. Untuk mengalahkan si raja terakhir ini, saya butuh kekuatan dan persenjataan tambahan. Kekuatan tambahan udah ada (lirik suami), tapi persenjataan tambahan masih belum lengkap (mental). Saya belum siap untuk bergulat dengan sang emosi dan belum siap menghadapi waktu tidur yang kurang bersahabat.
Nggak apa-apalah, baca postingan Instagram FB Monika tentang menyusui anak di atas 2 tahun masih ada manfaatnya membuat saya sedikit tenang.
Kita nggak usah ngebut ya nak, pelan-pelan saja. Sambil mempersiapkan segala sesuatunya, biarlah kita sama-sama menikmati momen ini. Apalagi Buni belum tahu kapan akan menyusui bayi lagi, hehe. Don't worry and don't be afraid, let's do this together, as usual!